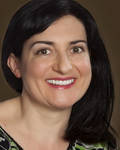 "Hi my name is Maria, I've been a patient of Dr. Prajesh Desai for about ten years.
I have received several treatments including root canals, crowns, bridges, and veneers, which are the most exciting experiences in my dentist's records.
The veneers are giving me a new look, I'm very happy, now that I can proudly smile and feel the confidence of an image that I have always dreamed of; Terrific job Dr. Desai!
I highly recommend Dr. Desai for veneers and any other dental procedure I'm truly impressed by his professional abilities. He's an excellent doctor and I am pleasured to be a patient of his."
- Maria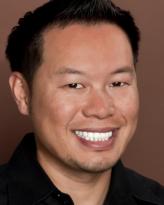 "I have been to other dental offices for various services but Dr. Desai has far exceeded my expectations in so many ways. I will never need to find another dentist again."
- Corey Thach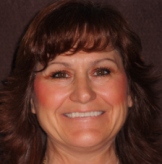 "The first day I met Dr. Desai I was embarrassed to have him look in my mouth. I let my teeth go for too long. My teeth were very yellow, decayed and in bad shape. I know I had to do this for myself. I was very insecure about my smile, I would cover my mouth with my hand. Once I met Dr. Desai I knew I picked the right place. He made me feel very comfortable and at ease. He went over every detail about the work he would have to do to my teeth. He gave me all the options I could choose. I knew I could just have caps put on my teeth again but veneers are what I really wanted. We had a lot of work to do first, every appointment was one step closer to my perfect smile, and now I have it. Porcelain veneers changed my life and gave me back my confident smile. Thank you Dr. Desai for helping me get through the whole process and giving me back my perfect smile!"
- Cheryl Gerber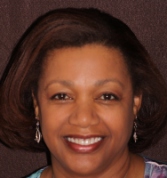 "I had many problems with my teeth including large spaces between teeth and discoloration. I found myself smiling less and less, or using a closed mouth smile due to the embarrassment of my teeth. I met Dr. Desai who was very patient and kind and helped me with my fear of the dentist. He also showed me what my teeth would look like if I had veneers. The change was amazing! I decided to go ahead with the process which was actually very simple and uncomplicated. I was able to pick out the shape and coloring of my new teeth and Dr. Desai guided me through the entire process. My permanent veneers have made such a difference in my entire look . The most important thing is I can smile again! Dr. Desai is a very talented man and very good at what he does."
- Toi Kawaii
"I want to take this opportunity to publicly thank Dr. Desai for the fine job he did on helping me with my smile. I get so many compliments now because of the fine work the doctor has done with the Invisalign braces. I highly recommend his services to anybody who is interested in dental care as well as helping you with a new smile. My visits to his office have been a good experience, his staff is all very warm, friendly and caring. Dr. Desai is an excellent dentist and he goes above and beyond making sure that all the results are to his high standards and I can highly recommend Dr. Desai for the quality of care that I received.
Thank you again, Dr. Desai and staff!"
- Marguerite Nicholson
"My entire family goes to Dublin Ranch Dental and we could not be more pleased with how wonderfully they treat us, the excellence of their work and the friendliness that they display to us at every visit is above and beyond. Dr. Desai and Heather take the upmost care of us. I have had dental difficulties in my past and had my first cleaning with them today. Never before have I experienced such a relaxing, great cleaning with incredible results! Thank you Dr. Desai and Heather! The office support staff do a wonderful job as well. It's a flawless dental experience and I highly recommend Dr. Desai and staff for anybody's dental needs!"
- Kelly Dean George
"My entire family goes to Dr. Prakash Desai. It is a very friendly place, the doctor takes the time to answer my kid's questions. When something is a priority for us, it is for them too. The staff is very cooperative, polite and understanding."
- Shalini Suravarjjala
"Dr. Desai and his staff are excellent. Whatever procedure you are getting, they explain everything they are going to do before they do it. What I love the most is that, after recommending a procedure, they sat down with me and went over how much I have to pay and how much my insurance will pay; so there is no mystery! Definitely, would recommend Dr. Desai."
- Emoru Friday
"After bouncing around through many different dentists over the years, I finally found Dublin Ranch Dental and was so relieved. Dr. Desai takes the time to explain everything and why he strongly suggests any work needed. They care and listen to their patients. They go above and beyond to be accommodating. Sheetal at the front desk is always very punctual in responding to my emails and is very understanding when we need to re-schedule. I've been very happy with Dublin Ranch Dental over the past 5 years and highly recommend them."
- Vanessa Montano
"Friendly Dr and staff. Office environment is very pleasing. Dr. Desai knows his stuff. I will continue to go there even though it's a bit far from my house. It's worth the drive. I'm very happy with the service, and would definitely recommend it!"
- Gunjan Patel
"I've been coming here for the past five years and very happy with the work. Staff is fun to talk to and professional. I like that the the office is close to home."
- Peter D.
"I was 15 minutes late, no problem for Dr. Desai at Dublin Dental. This Dentist cares about his patients. The dental hygienists and technicians that work here are courteous and professional. I can't say enough about going to Dublin Dental. Dr. Desai made sure to check my pain levels and gave me time during the procedure to relax and take a break. I had two cavities filled and it was painless!!"
- Carlos D.
"Great service and a very friendly staff. Been bringing my daughter for past several months for braces treatment with Dr. Gune. Both Dr. Desai and Dr. Gune are knowledgeable and experts in their fields. They are also very accommodating about fitting us in for last minute appointments."
- Priyanka J.
"Our entire family has been happy customers of Dr. Desai for over 5 years. Dr. Desai is very caring with our kids. The facility is very well equipped and maintained. They have very friendly staff and great customer service. They have always accommodated our schedule."
- Chintan K.
"You save my tooth!
I have been a happy customer with Dr Desai for over 10 years and followed him to his latest office at Dublin Ranch since he opened up a few years ago. What I like about this place is the service and the attention to details. My wife and kids, we all come together and complete our cleaning at the same time. He is also open on Saturday's which is convenient for us.
So here is my story. I was reluctant to leave my old dentist 10 years ago but I was told to try this place out and WOW. I didn't realize how from one dentist office to the next could drastically be so different in service. I thought I had good service before but didn't realized that my old dentist was not cleaning one of my rear molars, and it was so badly neglected for a long time.
I had my initial consultation with Dr. Desai, and he noticed that my rear molar was in a bad condition. I noticed that something wasn't right but didn't think anything of it for a long time with my old dentist. I would have assumed that any dentist would have noticed it but not my previous. I would have lost my molar by now if I stayed there any longer.
Dr Desai sent me to a oral surgeon to have it checked out and they fixed the problem. Dr Desai was able to nurse my molar back to health by keeping it clean and my molar stopped wobbling after my next visit. He gave me some advice on how to keep it clean and demonstrated some techniques that I can use. 10 years later and I still have all my molars.
Thank you again for saving my tooth! I will be forever grateful!
The staff is great! Keep up the good work!"
- Corey T.
"The office is well equipped and staffed. The receptionist is pleasant and knowledgeable. The oral hygienists do a remarkable job cleaning teeth while offering helpful advice on how to achieve and/or maintain healthy teeth and gums. Dr. Desai is very personable and discerning. I feel comfortable and at ease knowing that I will receive the upmost care and treatment."
- Ursala R.
"I found Dr. Desai after having gone to several other dentists in the Tri-Valley about some dental issues; these other dentists were unable to identify the problem and resolve the issue. In my first meeting with Dr. Desai, he offered the most comprehensive assessment of the issue, and provided several treatment options. Dr. Desai and his team are great, and they are extremely professional and knowledgeable. By far the best dental team I've ever had."
- L M.
"Dr. Desai and his staff are very personable, professional and efficient. The office is very clean and well appointed not only with the latest and greatest technology but with a modern decor done with great style! Details, details!
I've had my teeth cleaned by Estella, who was very gentle and friendly, two fillings by Dr. Desai and Heather, which only took less than 40 minutes and was incredibly painless. My x-rays showed up on the monitor screen instantly and I was informed of the procedures that needed to be done and why....no wondering here!
Sheetal follows up with a handy printed report from your insurance carrier so you know exactly what's covered and your own portion.
Best of all-Dublin Ranch Dental is open on Saturdays and they are a very kid friendly office!"
- Danielle Y.
"I'd been stumbling around the Tri-Valley area for several years now trying to find a dentist I clicked with. Finally, I found one. I had my first visit yesterday, and it was fantastic. The staff is incredibly courteous and friendly. The office is nothing short of a technological miracle - very high tech. And Dr. Desai was really professional, friendly, patient, and a general joy to talk to. I was thrilled to have left his office knowing I had my dentist and now my wife will be joining me there as well. Excellent end-to-end experience. You won't be disappointed."
- Corey B.
"I've been going to Dr. Desai for over 2 years for my family. He has a practice in Fremont and at that time the Dublin office was new. Initially, due to his new office, I was a bit apprehensive. My previous experiences with other dentists have not been great. Quite a few of them exaggerated and the work they did worsened my dental health, while my wallet thinned.
During my first visit, Dr. Desai showed me my dental status on his "state of the art" equipment and worked out a plan to fix it over the months so that the insurance benefits would be maximized. He showed me where the earlier dentists had not done a proper job. All of them have now been resolved and are trouble-free.
His office also provided discounted rates for my mother-in-law who was uninsured, and her earlier dentist had done a major botch job. He resolved her root canals and crowns and she has had no issues since then.
He has been wonderful with my kids as well and they "love" going to him.
He stays on top of his field and works with state-of-the-art material keeping in mind your wallet (you need to keep an eye as well). Sheetal keeps you honest on your appointments and is happy to accommodate any changes.
Overall a really happy experience after years of suffering."
- V A.
"Awesome! Finally a dentist in Dublin that you can take the whole family too. I rarely write reviews, so don't take this lightly.
Took the whole fam, including my 18-month-old and 3.5 year old and wife. They were great! Gave the kids crayons to color, turned on the TV for them.....made it super easy. My 3.5-year-old was scared to go to the dentist and now she says the dentist is "fun." Can't ask for more than that!
Did a thorough job cleaning and showed me videos on certain areas of my teeth to really educate me, versus saying "you need this...." and not providing any explanations. Place is clean and totally up to date with technology.
Recommend to anyone whether they have kids or not.....did the best job I have received in years......."
- Tushar P.
"It'd been a while since I've had healthcare, so I was a little nervous when I scheduled my appointment at Dublin Ranch Dental... but from the moment I walked in the door, everyone was really friendly, helpful and professional. The office is pretty awesome... really modern and pristine with a touch of a "tech feel". I almost felt like I was walking into a Bang and Olufsen showroom. The dreaded "dentist chair" was actually a reclining leather seat with a massage function, so that's pretty sweet, too.
Most importantly, though, Dr. Desai was great... he was really friendly and informative and told me everything he was going to do before he was going to do it so there weren't any surprises (I ended up getting a filling done, and he let me know step by step what he was doing).
I definitely recommend this office to anyone who needs a dentist in the area... I know there are a bunch of dentists in the Dublin / Dublin Ranch area, but between Dr. Desai and his office, you can't get much better :)"
- Marquis K.
"I had an excellent experience this morning at Dr. Desai's office. I was with my last dentist for more than eight years and was very nervous to look for a new one. I am very picky about my dentist and dental care.
The office was new, well decorated, and had the latest technologies. The administration (e.g., reminders and insurance correspondences) was done via email, which to me was a big plus. I am also sure that other traditional means would have been opted should the patient chooses. Dr. Desai was professional, and he was gentle and effective in his work. He has earned my confidence in his aptitude.
Dr. Desai and his staff exceeded my expectations based on my first visit, and I look forward to a long-term relationship with his office."
- Kevin L.
"Best experience I had at a dentist. They were very good with the children, too. State of the art equipment. You can see the x-rays as they take them. They show you your teeth with a video camera. Extremely kid friendly. I took my four children. I found my family dentist."
- Rick H.
"After a horrible experience elsewhere, we found Dublin Ranch Dental and were so relieved! Their service has been amazing. Four of my six family members have been seen by Dr. Desai and have been so happy with our experience. I am so happy we found them!!"
- Christa D.
Whether you are a long-time patient or new to our office, we would love to hear from you. If you've had an experience at Dublin Ranch Dental that you would like to share with us or with others, please feel free to contact us.